Stone wool has a series of benefits, and they're performing well in all aspects. We want to highlight the product benefits and why they're crucial to mention when we talk about wellbeing. The acoustic ceiling and wall solutions aren't only delivering outstanding soundscapes but also secure a healthy and comfortable indoor environment.
When we talk about sound insulation and sound absorption
We're surrounded by an invisible world. The world of acoustics has an astonishing influence on our comfort, our overall productivity and our wellbeing. When designing spaces, we can easily see how it has been adapted to fit the changing requirements of the built environment.
Playing a leading role in creating beautiful soundscapes to make comfortable and safe spaces, acoustic ceiling tiles have the power. The power to make a real change in how people feel and perform.
Rockfon acoustic solutions help elevate the interaction with sound design, influencing everything from performance in schools to offices to the way patients heal in healthcare facilities to the customer who feels a breeze when dining. The element of sound absorption makes it possible for the students to hear the teacher and the employee to concentrate as the disturbing noise is absorbed by the stone wool membrane in the acoustic ceiling or wall solution.
Acoustic management of a room
When creating the best indoor acoustic environment, you must take into consideration how the right combination of highly absorptive stone wool solutions, robust walls and floor slabs, and background sound work together to optimise the acoustics in a room. Our acoustic solutions offer excellent sound absorption with a smooth, modern aesthetic that gives you the freedom to design.
Play with your aesthetic vision
Aesthetic spaces influence us, we tend to feel comfortable and motivated when we're surrounded by aesthetically pleasing spaces. When creating inspirational buildings, it's important to remember to be flexible and aesthetically versatile materials that can make beautiful spaces a reality for people everywhere.
Our facades aren't just pretty faces
Our acoustic ceiling and wall solutions can transform your space, we offer different tile edges giving you the opportunity to create decorative visuals. But finding the right acoustic ceiling tile edge that will tie your architectural design together will make your spaces stand out.
The influence of design
With the perfect harmony of aesthetics and high product performance, our acoustic solutions help create comfortable, beautiful spaces that help boost our overall health and wellbeing. Our vast selection of edge designs, dimensions, colours and shapes help architects create spaces that people can enjoy with their eyes and their ears making your design vision come to life.
Acoustic ceiling design that has a long-lasting lifecycle
A true durable material should last a lifetime performing on top scores with acoustics, moisture, fire resistance and eco-efficiency throughout the building.
Durable materials are a better investment in more ways than one: they consume fewer resources, create less waste, and can spread the environmental impact of manufacturing over a longer period of time. In this way, durability is an essential aspect of eco-efficiency and sustainable production and consumption. Rockfon stone wool products are durable and offer outstanding performance in acoustics, fire and moisture prevention, enabling specifiers to realise their vision with a building that is cost-effective to the owner.
No mould, mildew or corrosion
That's why stone wool is such a powerful material as it does not promote corrosion and it will not be affected by corrosion. What's more, because it's non-organic and vapour permeable, stone wool "breathes" with the activities of the building and dries out easily, even in moist spaces like bathrooms and kitchens.
The significant power of light in your interior design
We spent most of our time indoors as the proper balance of light contributes to our wellbeing, quality of life and productivity. Light has significant power. We need it to see. We need it to stay healthy and it decides how we experience a space.
Light reflection measures how much light is reflected by a surface and light diffusion is what's happening when incoming light is reflected in all directions. A perfect harmony of these two gives you a space that doesn't need extra fixtures as the light is naturally guided through the area.
The power of light creates stress-free environments
Rockfon has a variety of bright white acoustic ceilings with the right combination of high light reflection and diffusion for a better lighting experience. Not only do they look more beautiful than traditional suspended ceilings, but they are specially engineered to create a brighter space with a better sense of wellbeing. The light reflection and diffusion properties of your surfaces directly result in the functionality and comfortability of interior space. As well as you also save on energy spending as a ceiling with a light reflection of 87 % can potentially give an energy saving of up to 22.75 % per year. (* COWI. (2015). Daylight study on new Rockfon ceiling panels)
Acoustic ceiling solutions limiting the spread of fire
Stone wool is not only giving superior acoustics; it also performs excellently in resisting fire and improves the overall fire safety of your building. It limits the spread of fire.
Rockfon stone wool acoustic panels have a very low calorific content, which makes them certifiably non-combustible and able to minimize fire from spreading via their surface to other materials. This is the reason our products receive the best reaction to fire class certificates and guarantees an ideal component of safe, healthy, fire resilient buildings.
Non-combustible products
Most of our ceilings are rated A1, meaning that they do not contribute to a fire. Only a non-combustible product can be rated in the highest class A1. We offer a range of products that do not contribute to a fire such as Rockfon® Mono® Acoustic, Rockfon Blanka ®, Rockfon Color-all ® and many more.
Fire resistance vs fire resilience
Resistance? Resilience? Aren't they the same thing? Fire resistance is how well a material withstands burning, while resilience refers to the ability of the building to continue functioning after the fire has stopped. Find out more about the difference here.
Hygienic tiles giving a healthy environment
A building's materials play an important role in limiting the spread of bacteria and infection, and now more than ever it's key to evaluate how a building's products will influence its environment.
When you're looking to design an environment where cleaning and sanitation are necessary, our specially treated medical and clean line of products offer the ultimate solution that upholds the highest levels of hygiene within a space.
Easy care and cleaning
Our acoustic solutions have no nutritional value that means they don't supply sustenance to harmful microorganisms. They come with a highly durable and water-repellent surface allowing you to clean with water and some diluted disinfectants to keep a high cleaning level.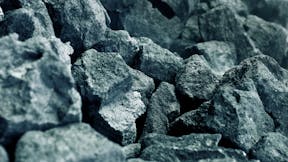 Discover the Rockfon product properties
Explore the benefits of stone wool acoustic solutions. Here you will get detailed information about the difference between sound absorptions and sound insulation, learn more about the importance of high light reflection and explore why our products have unique fire properties.