In this article, we highlight the benefits of an exposed ceiling soffit and show you how Rockfon Eclipse helps to unleash your creativity.
A ceiling protects and gives space for mechanical, electrical, and ventilation installations. They're the surface where you install speakers, lighting fixtures, fire and smoke detectors, and the like.
What Is a Soffit Ceiling?
The term "soffit" refers to the visible underside of any architectural piece, whereas a ceiling is officially the highest surface. Taking these two meanings into consideration, the soffit ceiling is an aesthetically pleasing finish to the "technical" ceiling, hiding any tubing or unsightly structural features to create a consistent and spotless visual picture.
Let's explore different advantages you would receive, when choosing an exposed soffit ceiling.
What Are the Benefits of an Exposed Soffit Ceiling?
In some buildings, the interior calls for an "unfinished" ceiling and then expose the structural and mechanical components. That's when we use an exposed soffit ceiling. It offers economic advantages and ease of accessing the installations for maintenance. It can also expose the thermal mass to easily access, install, and maintain heating or cooling elements.
The exposed ceiling trend is getting popular as it offers more design flexibility and lighting options. It gives an industrial look and making the rooms more spacious as you've the extra height. However, by removing the suspended ceiling tiles there is a need to replace the lost acoustic benefits.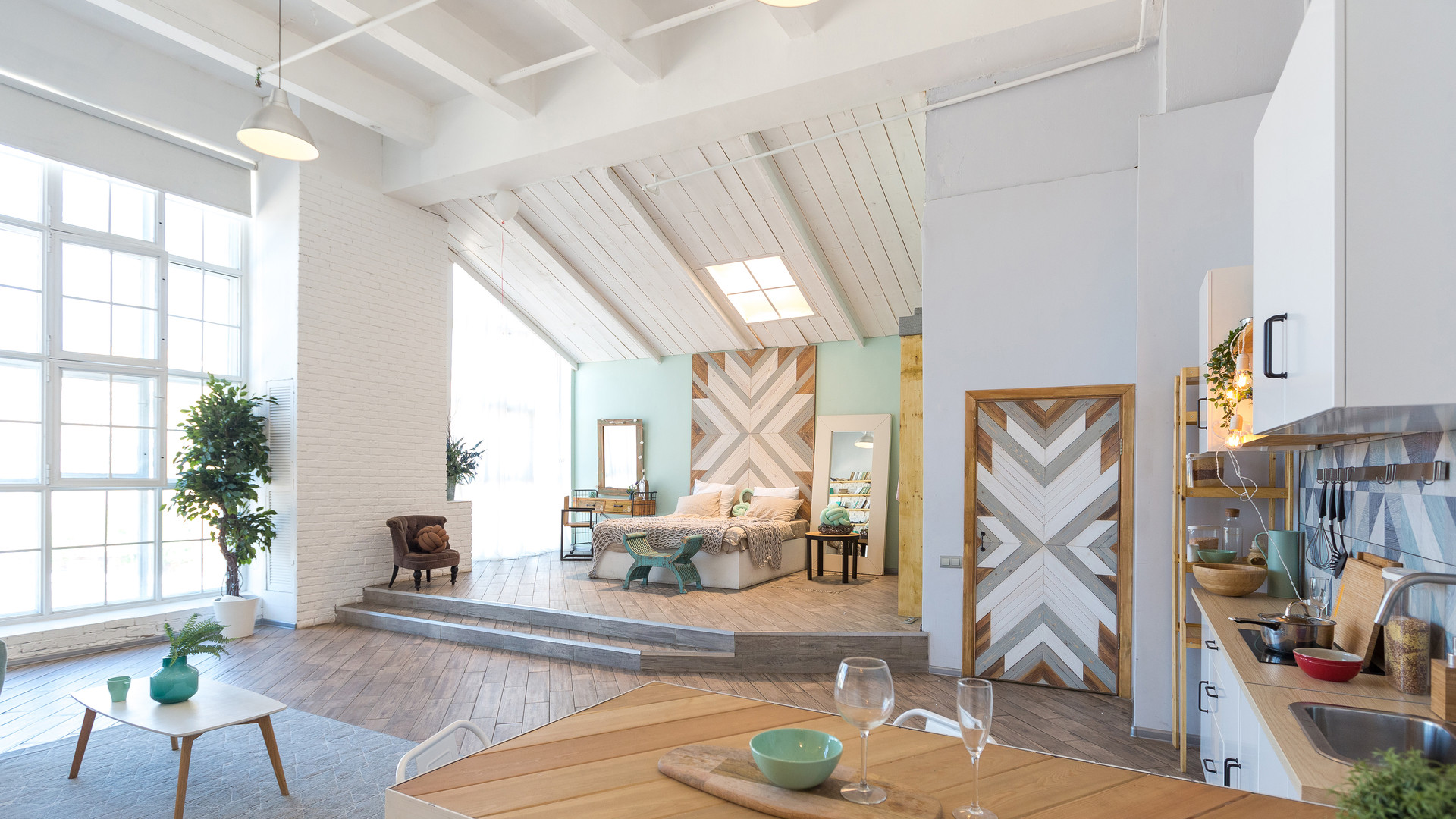 The advantages of exposed soffit ceiling are many but some of the most noticeable ones are highlighted below:
One of the most significant benefits of soffit ceilings is their adaptability. Soffits are crucial for any place for a variety of reasons, including covering an ugly surface, protecting vital piping, and just adding refinement to design.


You will get more natural light in your interior due to the added height, which fosters the feeling of spaciousness where the light can reflect.
A better indoor climate as the hot air has somewhere to travel. With the higher ceiling height, you give the heat a place to travel to, consequently makes your spaces feel cooler and more pleasant.


You can be creative with how to make the interior stand out. Lower ceilings make rooms feel smaller and more claustrophobic. Exposed ceilings have the opposite effect, making the room appear larger and allowing for more design freedom. Add a raw element to the design as you expose the ventilation or other installations giving it an industrial touch. Or play around with different frames or islands to add that extra "icing on the cake" for the interior to stand out.
What Acoustic Products to Choose for an Interior Soffit Ceiling?
Rockfon UniversalTM Baffle — Available in universal white and 33 exciting colours from the Rockfon Color-all range allowing for creative soffit ceiling design with excellent acoustics performance.
Rockfon HumitectTM Baffle — Free-hanging acoustic solutions with class D corrosion resistance, Rockfon Humitect Baffle is ideal for humid or harsh indoor settings, as well as locations that need to be cleaned on a regular basis.
Rockfon IndustrialTM Baffle — Acoustic solutions for loud industrial situations that are functional and free hanging. Rockfon IndustrialTM Baffle helps control the level of noise and create relaxing soundscapes.