Make "home sweet home" also count at your home office
"Home sweet home" is a saying that everyone knows. But do you know what it means?
According to the Oxford English Dictionary, it's used as "an expression of one's pleasure or relief at being in or returning to one's own home".
We usually associate a home as a place to relax, and that's what makes a home sweeter. A home is a place where you feel comfy and happy.

So, in other words, a home is all about your wellbeing. But how can you get the best surroundings for yourself while working from home?
Now we can expect that the home-office set-up will become a part of our daily lives. Over the last few years, more and more people are working from home - but the pandemic has caused those numbers to explode.
According to a global survey, 88% worked from home during the pandemic, while 31% already worked from home[1]. But what about the future? 76 % of the people surveyed said they want to work from home at least one day per week. The high percentage of people wanting to work from home creates a significant demand for a creative home office interior.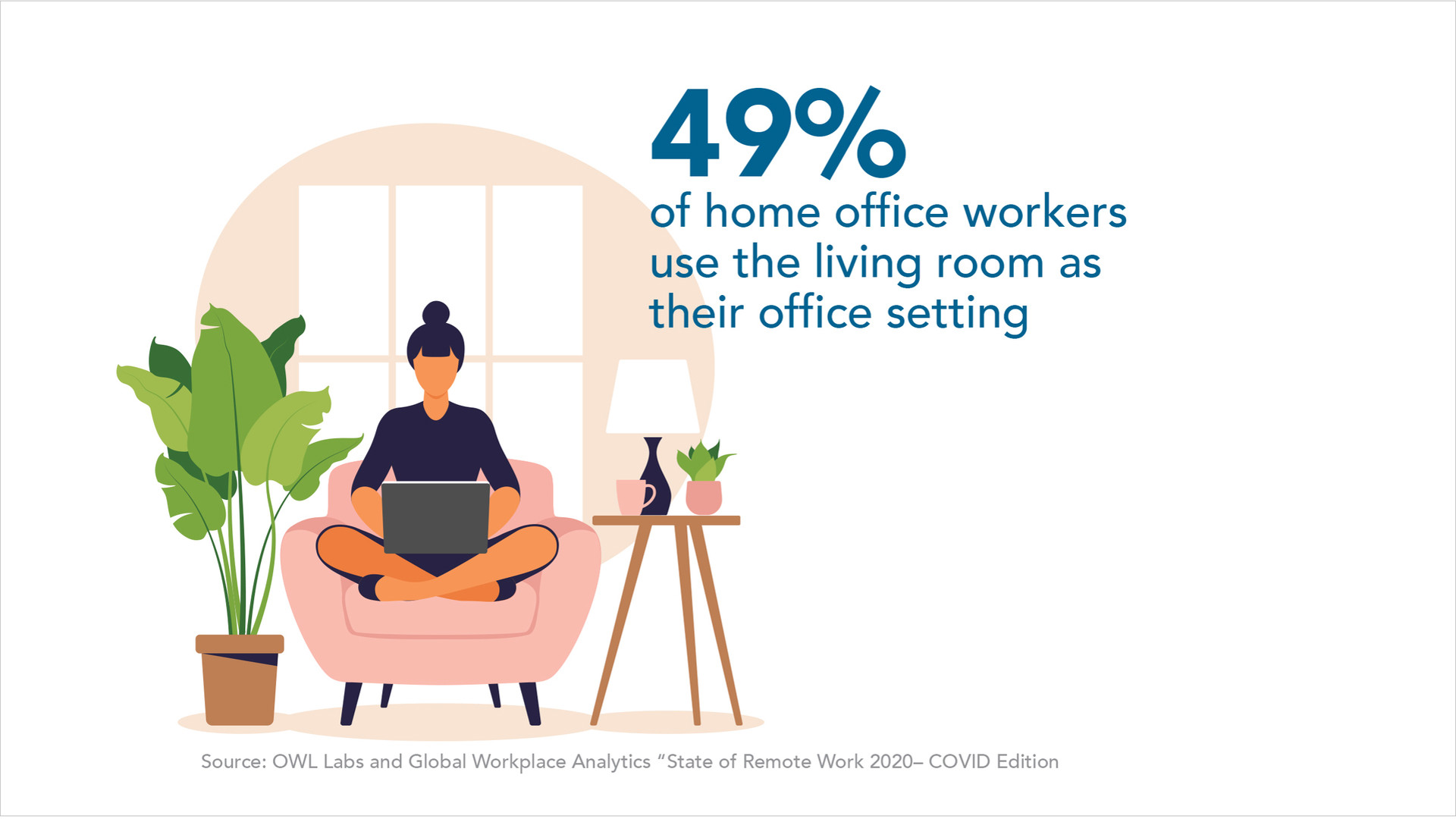 When you work from home, you have the advantage to choose the setting. It can be at the dining table, on the couch, bedroom or somewhere else.
However, in a Leesman Index Survey, almost 89% said they worked more productively in a dedicated office or workroom because the setting helped shape their mind-set.[2]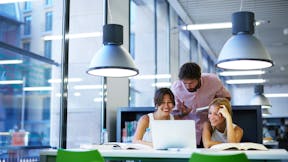 Design offices for wellbeing
Turn noisy settings into comfortable spaces. Read more on how to improve the office setting to enhance productivity and wellbeing.