The Trend in Office Design
Office design is moving away from the standard lay-in suspended ceiling. The look is no longer popular as they are often too noisy, with too little light and/or space. Instead, people want more luxury, flexibility, and visual aesthetic. To meet this demand, Rockfon has developed new products allowing for customisation and flexibility in design, with sustainability and well-being in mind.
Good Acoustic Properties and a Modern Look
Rockfon Acoustics Design collection is a new range of products that offers a modern look with good acoustic properties. The collection includes a unique ceiling island with integrated curtains and lighting called Hub, as well as wall panels Canva and Senses, and the wooden design wall object Lamella. These products have been installed for the first time in the Experience Center of Jaleco Totaal Projectafbouw, where the staff had the opportunity to learn about the new collection and even got to see and touch the products themselves.
Canva is a stylish acoustic panel that can be customized with your own print, perfect for adding a personal touch to your office. Senses is another unique product which offers a combination of organic and acoustic surfaces and easy to install, with 5 designs available. Lamella is a modular wall object with 650,000 design possibilities, made from wood veneer slats and sound-absorbing stone wool.
"It's a beautiful product, a real eye-catcher," says Remon Janse.
"Our engineers were enthusiastic. You can lay out the desired design in the correct size on the floor. You have complete artistic freedom when it comes to choosing the colour of the slats and the desired pattern. With a special mounting bracket you can properly adjust the centre-to-centre distance of the slats. This brace ensures that you can minimize the risks. It looks like an Ikea kit. After assembly it is fixed and is 'vandal-proof'".
Rockfon VertiQ: Acoustic Solutions for Sport Centres
Another unique feature of the Experience Center is the small gymnasium that has been created, complete with basketball hoops and table tennis tables. Both brothers, Rick and Remon Janse, who run Jaleco Totaal Projectafbouw, are avid basketball players and appreciate the opportunity to play during breaks or at the end of the workday. The gymnasium also serves as a space to showcase and demonstrate Rockfon's VertiQ panels, which are specifically designed for gymnasiums and provide perfect acoustics. By presenting products in this way, customers can gain inspiration and get a better understanding of the potential of the products.
Jaleco Experience Center
Veenweideweg 24,
2957 LD, Nieuw-Lekkerland
The Netherlands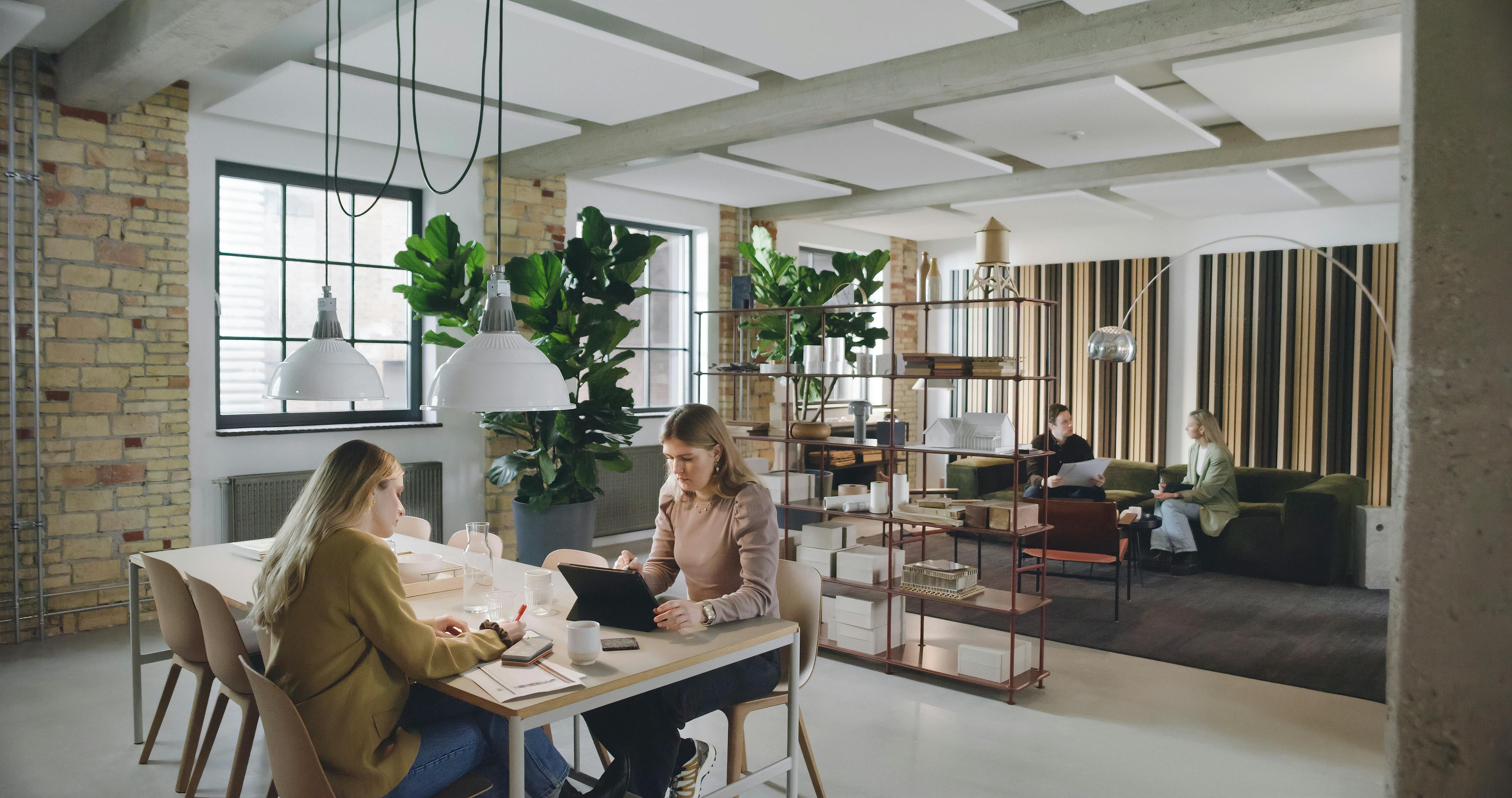 The future of acoustic design is here