Putting it all in the trash
Construction and demolition waste accounts for more than one-third of all the waste generated in the EU.[1] The big question remains: What can we do about it?
The obvious answer that comes into mind is recycling. And while all kinds of recycling are certainly better than landfill, there are still some key differences between the different recycling options. So, if you are now wondering whether there is a "better recycling", the answer is YES.
Potayto Pohtato? Don't think so
Recycling is an umbrella term for a complicated process that covers subcategories such as downcycling and upcycling.
Some of you may have already heard of terms like "downcycling" and "upcycling" and while you could say that they are both examples of recycling, not every recycling is equal.
In today's world, where recycling has evolved into a necessity rather than a choice when you have the choice of even adding value to the material you send for recycling you should consider going with that. This adds value to the next line of products being launched and to businesses that utilise waste to create high-value materials, as ultimately can also bring a profit to them.
Let's find out why and what the difference is in the sections below.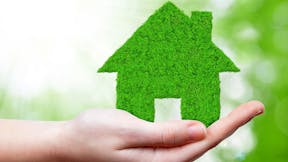 Rockcycle - Circular by nature
Our stone wool is fully recyclable, and products made with it are easily disassembled and separated. We have recycling services in place that collect used products to recycle, providing others with resources to help reduce waste-to-landfill.