The Challenge: Adapting to the Changing Needs of Work
The main challenge of the Urssaf office rehabilitation project was to provide spaces for teamwork and well-being at work that would meet the changing needs of employees. The project had to be adaptive to the increased health focus, finding concrete solutions for the hybrid organisation of work. To achieve this, solutions were sought out that could adapt and change as needed and were created by taking into account the opinions and expectations of the employees.
The Design: Creating the Offices of Tomorrow
To achieve this, the architecture agency Imagine was brought on to design the most "agile" spaces possible on the model of the offices of tomorrow. In particular, the differentiation of spaces was developed through the treatment of ceilings, luminaires, and acoustic elements. The agency worked closely with the Pialot Escande Technical and Acoustic Design Office to provide suitable acoustic treatments for each space.
"The measurements allowed us to assess the need for acoustic solutions by proposing different types of modelling," explained Luc Escande, director of the B.E.T. Pialot Escande
Ceiling Systems: Creating Adaptable and Flexible Spaces
Rockfon Blanka acoustic ceiling solution was installed in the office, bringing a sleek and modern look to the open office spaces. The smooth, extra-white finish and discrete modular installation make it a design feature that can be adapted to any space. It was installed in various areas such as meeting rooms, hallways, as well as in the training rooms, creating a cohesive look throughout the office. Additionally, by installing it on different levels of height, it brings an added dimension of volume and visual interest to the office.
Enhancing Aesthetics and Functionality
To create a more inviting atmosphere for guests, additional details have been added to enhance functionality and style. The lunch area has undergone an exciting transformation, incorporating the Rockfon Color-all ceiling and island solutions. The grey colour scheme exudes sophistication while complementing the overall design of the space. Drawing further attention to the area are Eclipse Colour Azure islands that feature a sleek rectangular shape and blend seamlessly with the existing palette. The reception area on the ground floor has also received a touch of elegance with the addition of white Rockfon Eclipse island circles.
The design changes have received positive feedback from employees and created a clear distinction between work and breakout spaces, promoting teamwork and well-being at work.
Bureaux URSSAF Montpellier
23 allée de Délos
34965 Montpellier
France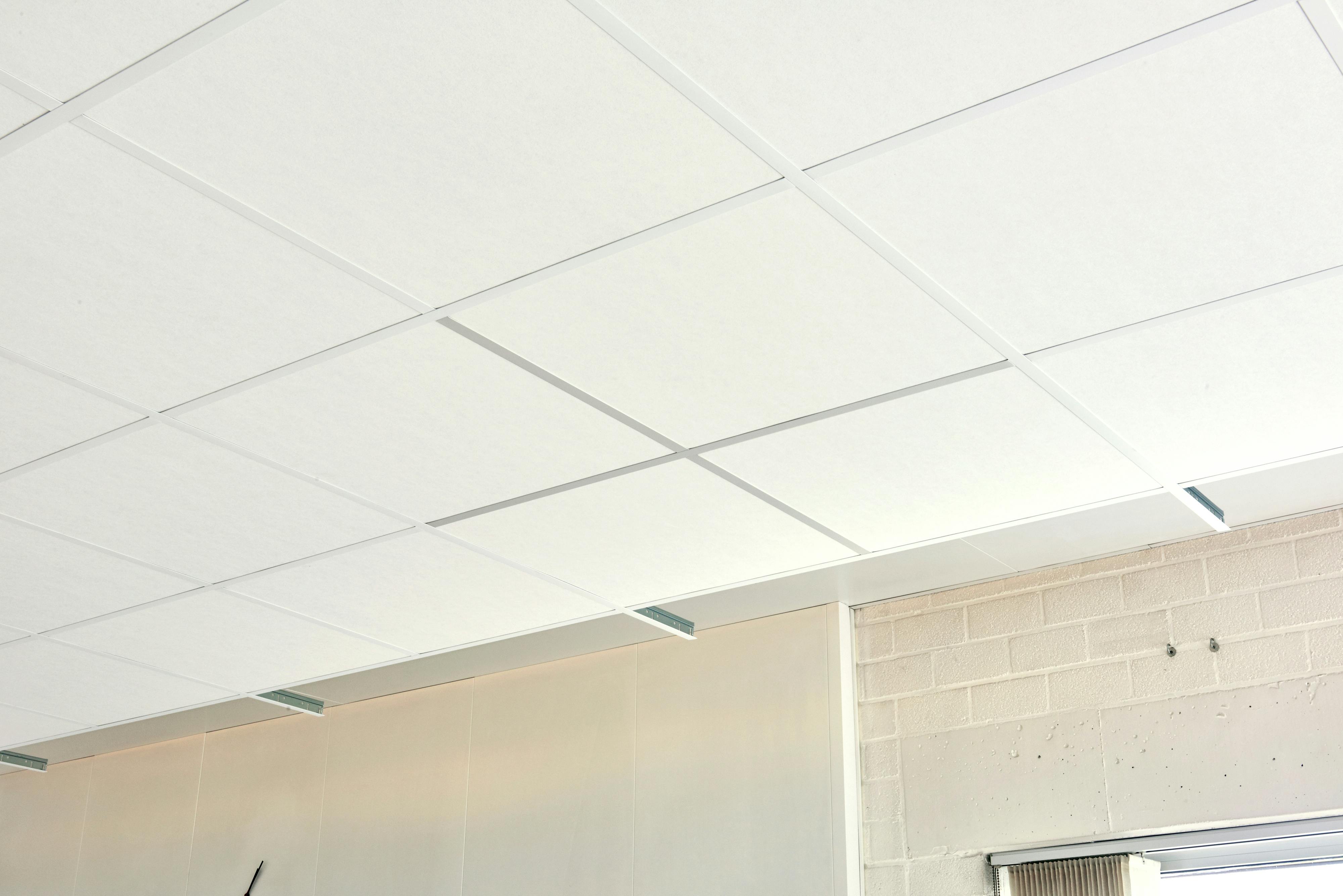 Matt White 11 is a unique grid solution
Discover why our Matt White 11 grid is so popular among our customers. The unique surface give a monolithic appearance to a regular suspended ceiling. Watch and learn more.