We are aware of our surroundings, which includes – be amazed — colours!
Have you ever thought about why you feel more at ease after spending time in a light, neutral environment? Or energised after being in a bright, colourful environment? It's most likely due to colour psychology (the relationship between our emotions and colour), which either transmits peaceful feelings or the absolute opposite. As a result, it has the potential to significantly impact interior design schemes. So it comes as no surprise that colour is continuously being explored in evidence-based office design, as well as human-centric design.
The idea that colours have the ability to influence our well-being is centuries old, dating back to ancient Egypt and Greece. Later, chromotherapy provided us with a deeper understanding of colours.
What is Colour Psychology?
It's a theoretical approach that explores how colours influence human behaviour, such as our moods and feelings, as well as our physical health.
The power of colours and colour psychology is still being studied; however, experts can say with confidence that how we feel, and act is related to the colours we surround ourselves with. However what shade of red or blue does change your mood? A new study found out that people who were given access to dark colours were feeling less happy than those without any type of darkness present.
Colour psychology says that how we percept colours is depending on what they remind us of or symbolise in our lives at any given moment. But it is important to remember that colours are not interpreted in the same way around the world. Personal, cultural, and situational factors play a role as well. An example of this would be the colour 'black'. In many countries, it is seen as a symbol of death, worn at funerals to express sadness at the loss of a person, but in Africa, black is a colour of masculinity and maturity.
What Is the Role of Colour in Interior Design?
Colour psychology is the study of how colours can elicit specific emotions in us. As a result, it's a fantastic interior design tool for achieving a specific mood or encouraging a specific activity in the room.
Because different colours generate different feelings, it's crucial to think about the kind of mood you want to create, and which colours will help you do so when choosing your colours.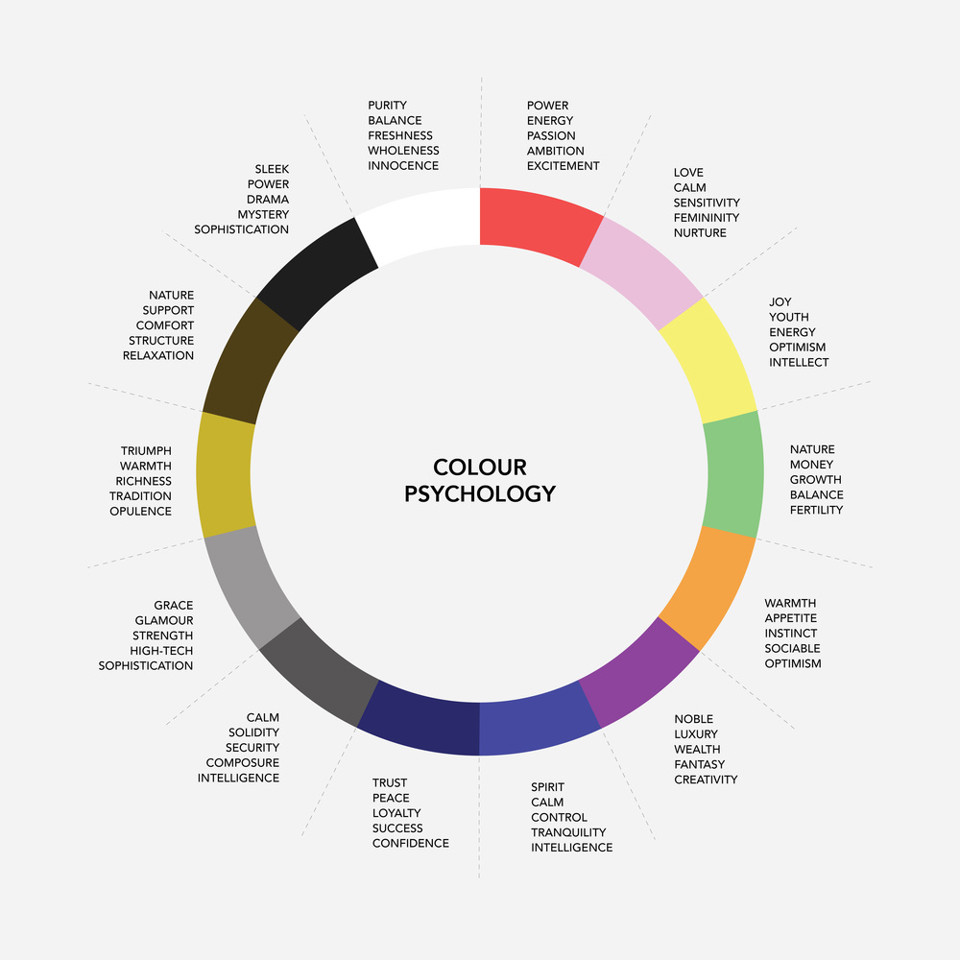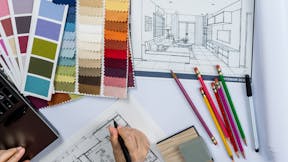 Explore our Colours of Wellbeing palette
Create standout, modern designs with our new Rockfon Color-all® collection. Our beautiful acoustic ceilings don't just have certified noise reduction values, they come in contemporary colours, curated by experts for today's nature-inspired design and wellness trends.
What is chromotherapy?
Chromotherapy is an alternative treatment that harnesses the use of colours to aid the body's optimal performance.