After watching our WELL Building Standard™ webinar, the participants were invited to compete in an online quiz with questions about wellbeing. We asked the two winners: Jorgina Betorz López from Spain and Georges Dantine from Belgium about why they shape their designs for wellbeing and excellent indoor acoustics.
Read our interview with them.
The webinar was about "How to design inspiring buildings focused on indoor climate and wellbeing". What have you learned from it?
Jorgina: After the interesting seminar about climate and wellbeing in buildings, I was able to reaffirm my knowledge and the theories about these topics. We spend a lot of time in our houses, and this makes us understand that good architectural and interior design, united with aesthetics and indoor climate, generates a much more pleasant stay.
Georges: Within my years of being an interior architect, I gained a lot of knowledge about wellbeing and room acoustics. The position of the WELL Building Standard™ is a confirmation of the growing interest in this topic.
The indoor environment should be a place of comfort. Excellent room acoustics are essential to achieve this. Do you take this into account in your designs?
Jorgina: There is no doubt that the interior environment is extremely more comfortable when acoustics have been considered in the design. Whether being at home or in public spaces like restaurants, when we have a good indoor acoustic environment, people stay longer. It can be a few minutes or hours longer, but it always feels more pleasant. Unfortunately, we all have experienced classrooms or restaurants where the noise is unbearable. All the sounds are mixed together, and it becomes very annoying. It does not even allow you to hear or understand the words spoken by the people in the room. It is a must to always start your design with good acoustics so that we can create comfortable and pleasant spaces.
Georges: For me, the design of a project always starts with thinking about how to integrate good room acoustics, even before lighting. It doesn't matter if it's a restaurant or an office. I always think about acoustics, first and foremost!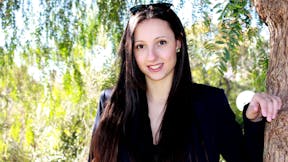 Jorgina Betorz López
Jorgina Betorz López was born in Barcelona, and since her childhood, she always showed an interest in art and design. So, it was no surprise that she graduated from BAU Design College of Barcelona with a degree in Interior Design. Together with her colleague Valeria Zamora, she is now in the process of creating her own design studio.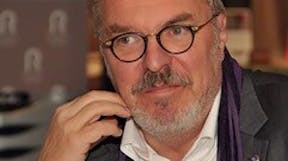 Georges Dantine
Georges Dantine graduated as an interior architect in 1988 from the Académie des Beaux Beaux-Arts de Liège in Belgium. He has worked as an interior architect at various agencies, including the Designdustrie in Brussels. Today, with more than 30 years of experience, he is working at his own interior design company GDAI.