Spinning is a low-impact and joint-friendly activity. Spinning, like running, is an excellent cardiovascular workout. If you're like most people, you've undoubtedly attended at least one spin class. Indoor cycling is popular for a reason: it provides a strong cardio workout that burns a lot of calories – up to 600 per hour.
A 2018 study indicated that indoor cycling and strength training were sufficient to improve endurance and strength without requiring dietary changes[1]. It's a pleasant way to ride away daily stress in a group setting, especially with the loud, thumping music that most spin sessions feature.
However, the same music might injure your ears, negating the benefits you're getting from the rest of your body. Our hearing is quite delicate. Long periods of exposure to loud music can cause hearing loss.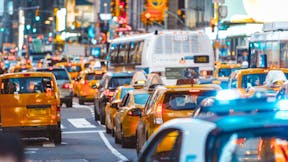 What Happens When Sound Turns into Noise Pollution?
In this article, we discuss the causes, the effects, and possible solutions to minimise the effects of noise pollution.