Welcoming New Colour Trends into the Interior Design
When it comes to interior design, one of the most important aspects is choosing the right colour palette. This can be a daunting task, as there are endless possibilities and combinations.
Different colour combinations can create specific moods and atmospheres. They also have a big influence on our emotions and behaviours. For example, the colour red may stimulate people's appetites while blue can create a feeling of calmness. Green is said to promote productivity.
However, by keeping up with current interior design trends and considering the latest colours, you can narrow down your options and choose a scheme that is perfect for your space.
One of the latest trends in interior design is biophilic design, which incorporates elements of nature into the home. This can be done in many ways, but one popular method is to use natural materials and colours. Technology is also playing a big role in interior design, with many spaces now incorporating smart technology into their design.
Despite the urge to use colours, the colour trend Wabi-Sabi honour and promote simplicity and minimalism. This trend often uses neutral colours to embrace tranquillity and celebrate imperfection. And as a response to climate change, Calm Enclosure reflects a retreat into the enveloping interiors with soft textures and a balance between masculinity and femininity.
In recent years, there has been a shift away from using neutral colours and more towards colourful designs. In this article, we explore the different colour trends and pinpoint what effect the different colours give you and your space.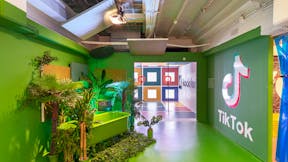 Can you imagine a world without colour?
Today, we have yellow, pastel yellow, shiny yellow, yellow ochre — and the list goes on. But did you know that colour can influence your mood and even impact the choices you make?